CLICK! That's the Sound of a Secure Install
SnugLock® car seats offer a hassle-free installation using either vehicle seat belt or LATCH. In three steps you can feel confident you've got a secure install.
Hassle-Free 3-Step Install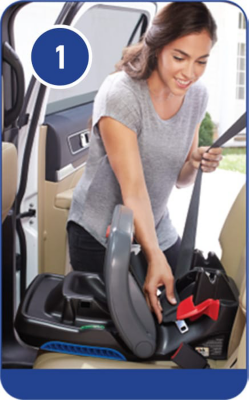 Buckle or Latch
Step 1:
Route seat belt or LATCH through belt guides, then buckle or connect.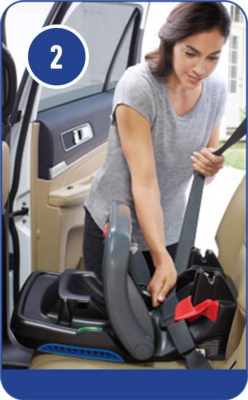 Remove Slack
Step 2:
Press down on top of base while pulling on seat belt or LATCH strap to remove slack.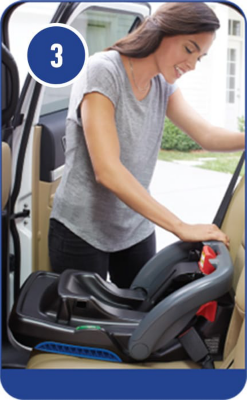 Lock for secure install
Step 3:
Close SnugLock™ arm until you hear "CLICK!"